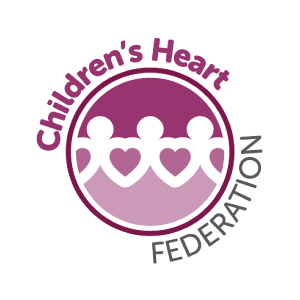 Children's Heart Federation
United Kingdom
Registered charity number: 1120557
Children's Heart Federation
(Monthly donations available soon)
Children's Heart Federation
About Us
Congenital Heart Disease (CHD) is the most common birth defect in the UK. Thousands of babies are born with a heart problem each year and hundreds of children develop a heart condition at some point after birth.
The Children's Heart Federation (CHF)  is the leading UK children's heart charity and the main umbrella body for British CHD charities and voluntary organisations.
CHF was registered with the Charity Commission in 1988 and is administered and managed by a board of trustees.
What we do
CHF give heart families direct support by:
Giving information and advice on our telephone helpline and via our factsheets, publications and website.
Providing grants for medical equipment and giving financial assistance for specialist care needs.
Organising family support activities – including respite trips and weekends away.
CHF educate professionals and the public by:
Advising policy makers and service providers on how the needs of children with heart conditions should be met.
Supporting research projects across the globe to help make the future a brighter place for children with heart conditions.
Campaigning for improvements in health, social and educational provision for young CHD patients.
CHF support our member groups by:
Coordinating partnerships and organising group work.
Providing ongoing support, advice and information to existing groups.
Empowering new and emerging groups with information, advice and direct support.
Organising training and group activities.